Largest Safety Study on Teen Weight Loss Surgery Finds Few Short-Term Complications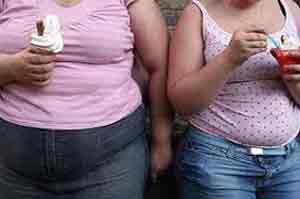 In the largest in-depth scientific study of its kind on the safety of teen weight-loss surgery, researchers report few short-term complications for adolescents with severe obesity undergoing bariatric surgery.
The study, published online in JAMA Pediatrics, is the first to provide much-needed safety data on bariatric surgery for adolescents with severe obesity. The findings represent the largest-ever multicenter, prospective study on the safety of weight loss surgery among adolescents. Led by investigators at Cincinnati Children's Hospital Medical Center and funded by the National Institutes of Health, research was conducted at five sites around the country.
The study was conducted from 2007 to 2012 and involved 242 participants with an average age of 17 and median body mass index of 50.5. For reference, a 16-year-old girl of average height with a BMI of 50 has a weight of nearly 300 pounds. All participants in the study suffered from health complications resulting from obesity.
Thomas H. Inge, MD, PhD, the study's principal investigator, and colleagues in Houston, Columbus, Birmingham, Pittsburgh and Cincinnati examined major and minor complications occurring within 30 days of weight loss surgery. Laparoscopic gastric bypass surgery was performed on 66 percent of the study participants, while 28 percent underwent vertical sleeve gastrectomy and another six percent underwent adjustable gastric banding. Information on complications was collected 30 days after surgery.
Initial data from the study suggests weight loss surgery can be offered to adolescents with a reasonable expectation of short-term safety. Seventy-seven percent of study participants showed no post-procedure complications, and an additional 15 percent exhibited only minor complications, such as dehydration. Eight percent of the patients suffered major complications, such as reoperation. There were no deaths.
"This is important news for families considering bariatric surgery for severely obese teens," said Dr. Inge. "Parents who are considering weight loss surgery for their sons and daughters worry about complications and ask a lot about the safety of surgery – this study should help to alleviate or at least bring those concerns into context."
Dr. Inge and study colleagues say further research is necessary to accurately gauge long-term risks and benefits for adolescents undergoing weight loss surgery. The Teen Longitudinal Assessment of Bariatric Surgery (Teen-LABS) is currently following these participants to collect this information.
Obesity threatens the health of millions of children and adolescents, particularly the estimated 4–7 percent of youth who are considered severely obese. Over the past decade, approximately 10,000 teenagers have undergone bariatric weight loss surgery.
---
Source Newsroom: Cincinnati Children's Hospital Medical Center