Diagnosis and Management of Dementia
The session will give an overview of the main types of dementia, how to diagnose and also what treatment is available. The session will also highlight the services available that are dedicated to patients suffering from dementia.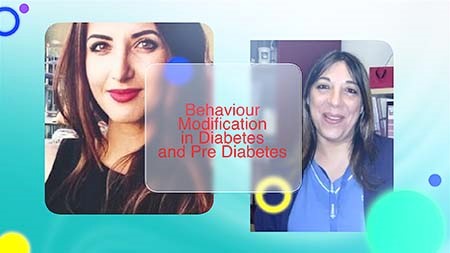 Behaviour modification in diabetes and prediabetes – 19th November 2021
The diagnosis of diabetes usually results in the need of major lifestyle and behaviour changes. Behaviour change and patient education are key to successful management of diabetes.  In this webinar,the psychological aspects of behaviour change with particular reference to diabetes is discussed, also, the…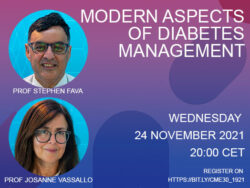 Modern aspects of Diabetes management – 24th November 2021
In this webinar, the latest strategies for the management of Diabetes using real life scenarios are discussed.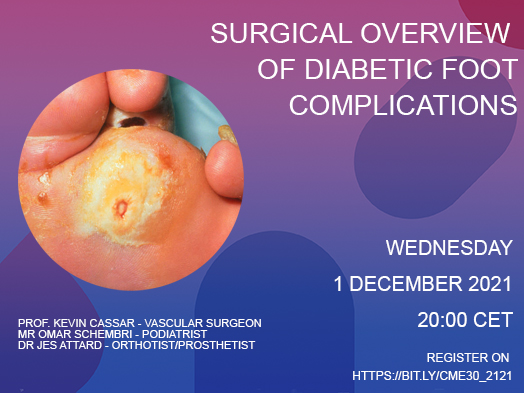 Surgical overview of Diabetic Foot Complications – 1st December 2021
In this webinar we will be tackling one of the most feared complications of diabetes – the diabetic foot. In the 'on demand sessions, we have already dealt with the medical aspects. In this webinar we will have presentations from the vascular team at…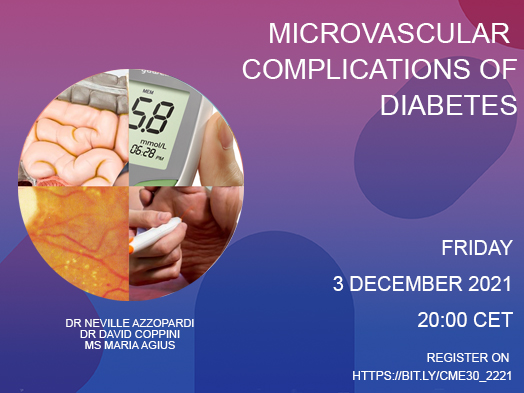 Microvascular complications of Diabetes – 3rd December 2021
This webinar tackles common and sometimes unrecognised microvascular complications of Diabetes. It includes a presentation on Diabetic Autonomic Neuropathy and a discussion on the prevention, early identification and management focusing on How and When to screen for microvascular complications.
Navigating cme30.eu – a simplified guide
Categories