TheSynapse Interview – Prof. Joseph Pace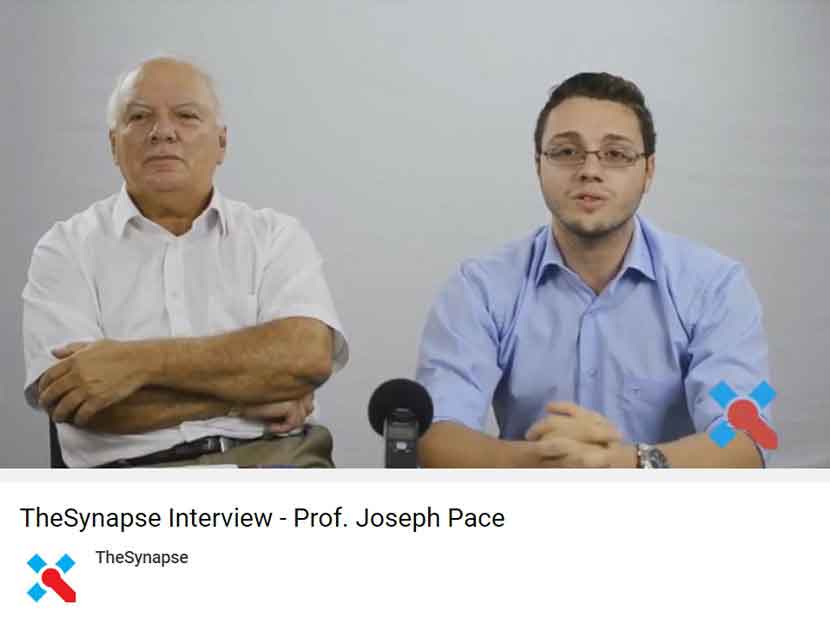 The 2014 IUSTI Europe Congress "Migration, recreation, and sexual health" was held in Malta between 18-20 September. The host was the Maltese Association of Dermatology & Venereology (MADV) strongly supported by the British Association of Sexual Health and HIV (BASHH) which was a co-organizer of the meeting.
This interview with Prof Joseph Pace gives some of the most important highlights that came out of this congress.
At the end of the congress, the Malta Declaration was unanimoulsy agreed to and reads as follows:
GENERAL ASSEMBLY IUSTI EUROPE
RADISSON BLU HOTEL, MALTA
20 September 2014
MOTION
PROPOSED – PROF PACE (MALTA)
SECONDED – PROF JAN CLARKE (UK)
IUSTI EUROPE DECLARATION OF MALTA
This Assembly notes
The EUROPEAN CENTRE FOR DISEASE CONTROL 2012 – a review of access to HIV prevention, treatment and care among migrants in the EU conducted between May and September 2008. (App 1)
and
The 2008 WHO Europe and UNAIDS progress report on the Dublin Declaration commitments (App 2)
and strongly supports these measures especially the vital necessity to pool information among destination countries with the setting up of an expert panel
to agree on a Best Practice Guidelines document for management of health needs of migrants, with special attention to STI,
and,
to obtain the necessary support in both human and financial resources to achieve the quality of care envisaged in such guidelines.
notes that little or no action has been taken to address a situation that imperils human rights, health status of both immigrants and local populations,
and
agrees completely with what has been expressed repeatedly but seemingly ineffectively with regard to Migrant health and calls on the EU Health Commissioner and the Commissioner for Migrants to act decisively and to implement these actions as a matter of urgency
Subscribe to TheSynapse YouTube Channel
[iframe width="100%" height="415″ src="//www.youtube.com/embed/M_8wX42y_Nk" frameborder="0″ allowfullscreen ]