Physician, interrupted: Docs disrupted by mobile devices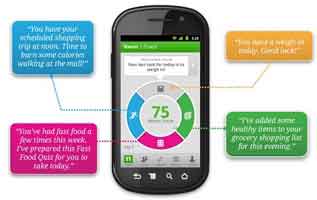 A new study from researchers in Norway has found strong evidence that interruptions from mobile devices are a problem for doctors in hospitals, and that a solution to reduce such interruptions is desperately needed.
"A common denominator of modern hospitals is a variety of communication problems," the study's authors wrote in the Journal of Medical Internet Research. "In particular, interruptions from mobile communication devices are a cause of great concern for many physicians."
Several studies aiming to improve communication and reduce interruptions have been carried out within hospital settings, but without major success, the authors argued. The objective of their study was to characterize how interruptions from mobile devices disturb physicians in their daily work. The data gathered consisted of participant observations, non-structured interviews, and open-ended discussions with 11 physicians who were observed for a total of 135 hours.
The study was conducted at two clinics at St. Olavs Hospital, Trondheim University Hospital, Norway, which according to the authors has "one of the world's most modern hospital communication systems" that includes Cisco wireless IP phones. The hospital also used an old paging system, both for on-call duty pagers and personal pagers, and a GSM-based on-call duty phone in parallel as back-up.
The pagers were from different vendors but were all of the simple type that can receive only the number from the caller, the article states. The GSM-phone was an ordinary Nokia mobile phone. In addition, most of the physicians also carried a private mobile phone.
"The participants in the study expected, and also indicated, that wireless phones probably led to more interruptions immediately after their introduction in a clinic, when compared to a pager," the study found. "The introduction of IP-based phones at St Olavs Hospital has shown that this transition in itself is not sufficient to reduce the number of interruptions for the physicians."
Based on data from the study, the authors said they combined their findings with results from earlier studies and also involved actual users to develop a prototype for a "context-sensitive communication system for mobile communication suitable for hospitals." The prototype, CallMeSmart, is a system designed to reduce unnecessary interruptions in a hospital setting and at the same time minimize the number of communication devices needed per user, the article states.
Situations where interruptions should be avoided by doctors, the authors argued, include when physicians are in surgery dressed in sterile clothing, during patient examination in outpatient clinic, and when they are having high-importance level conversations with patients/relatives.
"The system is supposed to sense the context of each user automatically, change the physicians' availability and the phones' profile according to the context information, and also give the caller feedback about the physicians' availability," the article states.
A 2011 study published in JMIR found that smartphones increased interruptions and unprofessional behavior by doctors. Attending physicians in the study were concerned about the five to seven interruptions per hour that they and their residents received on their smartphones during rounds and team meetings.
In addition, attending physicians also complained that residents often were unprofessional in their use of the device. Residents took calls during patient procedures, answered messages during rounds, and interrupted clinical consultations to read or respond to messages, the study's authors reported.