Pfizer's TRUMENBA® to Help Prevent Meningococcal Group B Disease in Adolescents and Adults is now available in Malta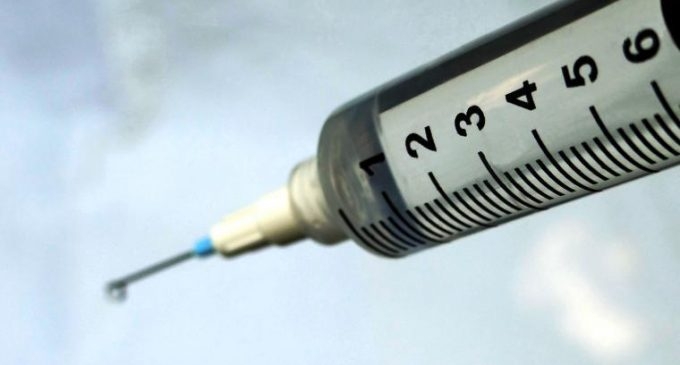 Meningococcal Group B (MenB) is Responsible for 60 Percent of Meningococcal Disease Cases in Adolescents and Young Adults in Europe[1]
MALTA August 1st, 2017 – Vivian Corporation announced today that TRUMENBA® (Meningococcal Group B Vaccine) which is indicated for the prevention of invasive meningococcal disease caused by Neisseria meningitidis serogroup B (MenB) in individuals 10 years of age and older is now available in Malta. Adolescents and young adults are a critical segment of the population for vaccination against MenB due to inherent environmental and social risk factors such as close-quartered living and sharing behaviors.[2]
"The arrival of Pfizer's TRUMENBA in Malta demonstrates the level of commitment by Vivian Corporation in offering cutting-edge therapies and vaccines to the Maltese public. Together with the UK, Malta will be one of the first countries in Europe where TRUMENBA will be available," said Joanna Gatt, Managing Director, Vivian Corporation. "Similarly to other EU countries, MenB is the most common cause of invasive meningococcal disease in Malta[3]. It is unpredictable, can progress rapidly and is associated with a significant risk of death and long-term disability, demonstrating the value of immunization as a preventive measure.4, 5"
Early symptoms can be misinterpreted as the flu, but meningococcal disease can lead to death within 24 hours. Despite antibiotic treatment, 10 to 15 percent of people with meningococcal disease will die.[4] Of those adolescents who survive, three in five experience significant physical and mental disabilities.[5] Adolescents remain a very important group for vaccination, as up to a quarter may be asymptomatic carriers of Neisseria meningitidis.[6]
With the EU approval of TRUMENBA, Pfizer now has a comprehensive portfolio of vaccines to help prevent five of the most common disease-causing meningococcal serogroups in this region.
Pfizer continues to invest significantly in manufacturing processes and facilities to ensure a sufficient supply of TRUMENBA in Europe, where the majority of meningococcal disease cases (60 percent) among adolescents and young adults are caused by serogroup B.1
The risk of contracting meningococcal disease varies year to year, by age group, and by the country one travels to or lives in.[7]
Indication for TRUMENBA® (Meningococcal Group B Vaccine)
TRUMENBA® (Meningococcal Group B Vaccine) is indicated for active immunization of individuals 10 years and older to prevent invasive meningococcal disease caused by Neisseria meningitidis serogroup B.
Important Safety Information
Hypersensitivity to the active substances or to any of the excipients is a contraindication.
Severe allergic reaction (e.g., anaphylaxis) after any previous dose of TRUMENBA or to any component of this vaccine is a contraindication.
Immunocompromised persons, including individuals receiving immunosuppressant therapy, may have a diminished immune response to TRUMENBA.
As with any vaccine, vaccination with TRUMENBA may not protect all vaccine recipients.
In clinical studies, the most common adverse reactions observed were injection site pain, redness and swelling at the vaccination site, headache, fatigue, chills, diarrhea, muscle pain, joint pain and nausea.
There are no data from the use of TRUMENBA in pregnant women. TRUMENBA should be used during pregnancy only if clearly needed.
Ask your healthcare provider about the risks and benefits of TRUMENBA. Only a healthcare provider can decide if TRUMENBA is right for you or your child.
About TRUMENBA® (Meningococcal Group B Vaccine)
TRUMENBA® (Meningococcal Group B Vaccine) was first introduced in the United States in October 2014 for active immunization to prevent invasive disease caused by Neisseria meningitidis serogroup B in individuals 10 through 25 years of age.
TRUMENBA is a sterile suspension composed of two recombinant lipidated factor H binding protein (fHBP) variants from N. meningitidis serogroup B, one from fHBP subfamily A and one from subfamily B (A05 and B01, respectively). fHBP is one of many proteins found on the surface of meningococci and contributes to the ability of the bacterium to avoid host defenses. fHBPs can be categorized into two immunologically distinct subfamilies, A and B.[8] The susceptibility of serogroup B meningococci to complement-mediated, antibody-dependent killing following vaccination with TRUMENBA is dependent on both the antigenic similarity of the bacterial and vaccine fHBPs, as well as the amount of fHBP expressed on the surface of the invading meningococci.[9]
As with any vaccine, TRUMENBA may not prevent disease in all vaccinated individuals. The frequency of meningococcal disease caused by serogroup B varies geographically, and could influence the ability to evaluate effectiveness of the vaccine in any given country. Based on the low incidence of meningococcal disease, placebo-controlled clinical trials for TRUMENBA were considered unfeasible due to the size of the study that would be required and were not performed. Licensure of TRUMENBA was based on demonstration of immune responses measured using a serum bactericidal assay with human complement(hSBA).
About Meningococcal Disease
Meningococcal disease can affect anyone, at any age. The reported incidence of invasive meningococcal disease (IMD) varies by region, ranging from less than 0.5 cases per 100,000 in North America and just under 1 case per 100,000 in Europe, and up to 10-1,000 cases per 100,000 during epidemic years in Africa.[10] The majority of invasive meningococcal disease cases worldwide can be attributed to six Neisseria meningitidis serogroups (A, B, C, W-135, X and Y).11 Together serogroups A, B, C, W-135, and Y account for 90% of all invasive meningococcal disease.[11]
Meningococcal disease can progress rapidly, and symptoms are difficult to distinguish from other more common infections, with flu-like symptoms such as headache, nausea and vomiting among the earliest signs.4 The most common clinical presentations of meningococcal disease are meningitis and septicemia.4
---