Metoclopramide in Pregnancy: More Reassuring Safety Data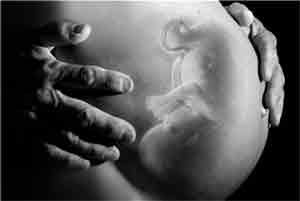 A new study in JAMA adds to the growing evidence that metoclopramide  may be safely used to treat severe nausea in pregnancy.
Examining Danish registries, researchers matched some 40,000 pregnancies in which metoclopramide prescriptions were dispensed to roughly 150,000 unexposed pregnancies. The incidence of overall major congenital malformations did not differ significantly between the groups (roughly 25 per 1000 births), nor did the incidence of 20 specific malformations.
In addition, metoclopramide was not associated with increased risk for having a spontaneous abortion, stillbirth, preterm birth, low-birth-weight infant, or small-for-gestational-age infant.
Allison Bryant, an OB/GYN with NEJM Journal Watch, commented: "For women whose health and quality of life are compromised by nausea, this study provides welcome reassurance about the safety of this medication in pregnancy."
---