How Have HPV Vaccines Affected Cervical Cancer Screening?
A new review looks at cervical cancer screening in the era of HPV vaccination. The review notes that trials have demonstrated the efficacy and safety of vaccines against HPV infection, but the complete effect of HPV vaccination as a cancer prevention strategy may not be fully evident for decades, given the slow progression from HPV infection to the development of cervical cancer.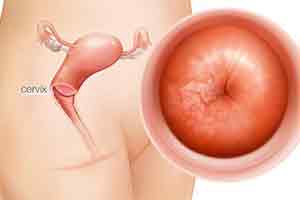 Also, studies have found a positive correlation between HPV vaccination and cervical screening, in spite of a perception that vaccination would lead to patients' reassurance and decreased cervical cancer screening. Research also found no significant changes in the percentage of women reporting sexual activity or number of sexual partners between the pre- and post-vaccination era.
Vaccine cost and low provider recommendation are significant barriers for widespread HPV vaccination in the United States.
"Based on overwhelming data, it seems that the time has come for HPV testing and vaccination to take the front seat in the prevention of cervical cancer," said Dr. Julieta Barroeta, lead author of the Diagnostic Cytopathology review.
---
Source: Wiley
Full bibliographic information:
Cervical cancer screening in the era of HPV vaccination: A review of shifting paradigms in cytopathology. Diagnostic Cytopathology.
Tags In