As Vaping Increased in Popularity, Use of Cigarettes Declined
The study, which looked at the relationship between vaping and smoking among youth and young adults between 2013 and 2017, was published in the journal Tobacco Control.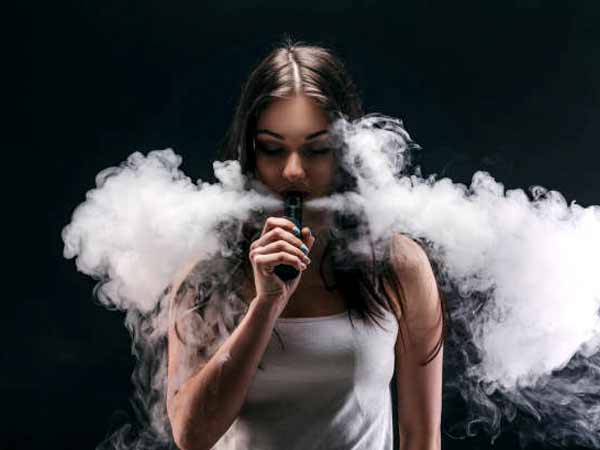 A comprehensive analysis examining the relationship between vaping and smoking among youth and young adults finds that cigarette smoking dramatically decreased between 2013 and 2017 just as e-cigarette use became more popular.
The study, published in the journal Tobacco Control, looked at five different U.S. population-level surveys that covered the four year time frame — the time during which vaping became increasingly popular.
"We found a strong and consistent inverse relationship between vaping and smoking across the different datasets for both youth and young adults," says the study's senior author, David Levy, PhD, professor of oncology at Georgetown Lombardi Comprehensive Cancer Center.
"This finding is important because it indicates the country experienced a major reduction in youth and young adult cigarette smoking when vaping became more popular," he says.
Other studies, including one released in 2018 by the National Academy of Sciences, did not reach such a robust finding because they relied on one survey that covered a shorter span of time, Levy says.
Data on youth and young adult cigarette use was obtained from five different, large scale national surveys: the Monitoring the Future (MTF) Survey, the National Youth Tobacco Survey, the Youth Risk Behavior Survey, the National Survey of Drug Use and Health, and the National Health Interview Survey. These surveys asked about vaping, some as early as 2011, and they indicate that vaping occurred at relatively low levels from 2011-2013, but at much higher levels by 2014.
"We see that 2014 was a tipping point year when vaping became popular, and cigarette use then declines much more rapidly than in previous years," Levy says.
For example, trend analysis using the Monitoring the Future survey for 12th graders indicates a long-term annual relative reduction in (any last 30 day) smoking prevalence of 4.6 percent with an additional 9.5 percent annual reduction during the 2014-2017 vaping period, yielding a total annual relative reduction in smoking prevalence of 14.1 percent during the vaping period. In addition, the same or greater relative reductions were observed for more established smoking, such as daily or half pack a day smoking.
"The data paints a consistent picture of accelerated reductions in youth and young adult smoking prevalence as vaping becomes more widespread," Levy says. "Vaping has had a positive effect on reducing cigarette smoking. On a population level, any effect that vaping may have had act as a gateway to cigarette smoking during the time frame examined appears to be small relative to the effects of vaping leading to less smoking," Levy says.
He points out that the survey used in this analysis were before the popularity of Juul, a different and popular type of vaping device. Juul uses "nicotine salts" that both have stronger nicotine content and are less harsh than vape from traditional e-cigarettes.
"We need to continue to study the use of e-cigarettes, with the goal of reducing harmful cigarette smoking but also to prevent underage youth from using any nicotine delivery system, especially cigarettes," Levy says.
---
Source Newsroom: Georgetown University Medical Center
Tags In